Message from the Chairman
Chairmans letter Dec 2020
December 13, 2020
Dear Shareholder,
I believe we can all agree that 2020 has been an exceptionally challenging year. COVID-19 continues to impact both our social and business lives and, for many, the damage inflicted by this global pandemic has been devastating and heartbreaking. With several vaccines about to be distributed, clearly the end of the crisis is approaching. Nevertheless, I would like to express my sympathies to all of you and your loved ones who have been adversely impacted by COVID-19.
If I can offer you a bit of light in these very dark times; the pandemic has had no negative impact on your investment in Sonoro Gold Corp. The Company's Cerro Caliche's gold project in Sonoro, Mexico remains on schedule and on budget with its fast-track program to establish the viability for production, while continuing its exploration efforts to better define and expand the established gold mineralized zones. The results thus far have supported an increase in the scope of the planned project from a proposed pilot operation to a potentially full-scale mining operation commencing as soon as December 2021.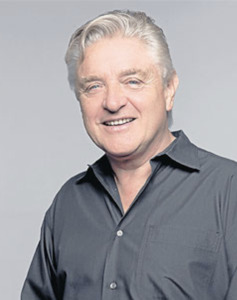 As mentioned in my last letter, our drilling campaign is two pronged.  The first is development and step-out drilling in known shallow mineralized zones and the second is core drilling of higher-grade gold targets.  Our strategy remains the same; balance a low-risk program to expand the already established inferred gold resource[1] with high-risk, high-impact targets.  This approach has the potential to extend the size of known gold zones, while at the same time having the potential to discover new ones.  An element common to all activities has been our careful financial stewardship to ensure the most effective use of the available funds.  As core drilling investigates deeper and potentially higher-grade targets, we evaluate the gold mineralization penetrated at shallower depth.  In total, ten core holes provided rock samples from the lower limits of Cerro Caliche's oxide gold mineralization.  These samples are now being subjected to independent metallurgical testing, a fundamental part of the Preliminary Economic Assessment (PEA) of our fast-track development schedule.  We also have a small air track drill on the property drilling 30-meter holes to evaluate Cerro Caliche's many prospective areas where gold-enriched oxide zones may be hidden under relatively thin layers of barren rock or gravel.
Cerro Caliche Continues to Grow Bigger and Richer
Most critically, our current drilling program is identifying higher gold grades with substantially larger intercept widths, potentially increasing the size and grade of the Cerro Caliche gold resource.  At the Buena Suerte mineralized zone, intercepts identify a potential extension along strike to the northwest where drill hole SCR-109 intercepted 45.72 meters (beginning at 3 meters depth), averaging 0.97 g/t Au. This is almost twice the grade we initially planned to mine.  Two "discovery" holes at the southeast end of El Rincón mineralized zone confirmed a southeast strike extending over a kilometer to the Veta de Oro zone.  The first drill hole at El Rincón, SCD–020, intercepted 20.95 meters averaging 0.847 g/t AuEq while drill hole SCD–21 intercepted 21 meters averaging 1.13 g/t AuEq.  At Veta de Oro, hole SCD-015, intercepted 16.25 meters averaging 0.741 AuEq.  The combined El Rincón – Veta de Oro gold mineralized zone, which remains open along strike to the northwest, also continues southeast for an additional 500 meters along a zone of vein stockwork from Veta de Oro Zone to Abejas, resulting in a total mineralized vein system length of approximately 2 km.  For a better understanding of the El Rincón – Veta de Oro gold mineralized zone, I encourage you to watch our recent Webinar, the first regular online live interactive events, which includes a Cerro Caliche project update Presentation.  For additional confirmation that ongoing exploration at Cerro Caliche is pointing to a bigger and richer project read our latest news releases from December 8, 2020,  November 24, 2020 and November 4, 2020.
Increasing Widths and Grades Expected to Boost Economics
It is still early days and much depends on the results from current independent metallurgical testing which are expected to provide an independent confirmation of Sonoro's in-house column leach tests.  Assuming the results are replicated and similar oxide mineralization at deeper level are successful, these increased widths and grades would provide considerable support for the mine's economic viability and conceptual operations, which have been expanded from a pilot level operation to a full-scale mine.  Target throughput has been increased from 3,600 to a minimum of 8,000 tpd and potentially higher to maximize profitability and minimize risk of delays, yet keeping associated CAPEX relatively low to contain the payback period.
Credit for the evolution of our conceptual mine development plan goes to our team in Mexico, most notably Mel Herdrick, our VP of Exploration, and Jorge Diaz, our VP of Operations.  Jorge has an extensive background in mine development in the region, including Alamos Gold's Mulatos mine which poured its two millionth ounce of gold last year.  Jorge is committed to making the Cerro Caliche project one of the region's more significant heap leach gold producers.
While we have our eyes on the stars, we are keeping our feet on the ground. The outlook is promising but executing the conceptual fast-track development schedule, including the aspirational goal of commencing gold production by the end of 2021, is subject to certain material factors.  These include the satisfactory completion of metallurgical testing, securing required environmental permitting, a favourable preliminary economic assessment and obtaining the project financing.
Environmental Permit Application Imminent
Prior to the commencement of any mine construction and operation in Mexico, an Environmental Impact Statement ("Manifestos de Impacto Ambiental" or "MIA") must be obtained from the Mexican Federal Environmental Department ("SEMARNAT").  We are currently compiling all the geological and technical data required by SEMARNAT and plan to submit our application in the new year.  Mining concessions must also secure water rights.  As mining projects are not typically serviced by nearby city or municipal water utilities, Mexican law allows for the extraction of water from available aquifers.  Initiatives are now underway to source and secure the necessary water rights for the Cerro Caliche concession.
Independent Metallurgical Study Underway in Conjunction with an Independent Resource Estimate
Last month, Sonoro announced that it had engaged McClelland Laboratories Inc. of Sparks, Nevada to conduct independent metallurgical testing and in our last news release, we announced the engagement of D.E.N.M. Engineering Ltd. (D.E.N.M.) and Micon International Limited (Micon) to provide NI 43-101 compliant technical reports on the Cerro Caliche project.
D.E.N.M. will prepare an NI 43-101 compliant Preliminary Economic Assessment (PEA) under the direction of President David Salari, P.Eng.  Mr. Salari is responsible for coordinating the metallurgical testing and the preparation of an NI 43-101 compliant updated resource report in conjunction with Micon.  Micon is responsible for the completion of the updated mineral resource estimate, which is scheduled to be completed concurrently with the metallurgical testing by April 2021.  The mineral resource estimate will include results from all prior and current drilling to December 15 when the drillers' Christmas break begins.
Intensive Exploration and Development Drilling Campaigns until April 2021
Despite the challenging conditions of the pandemic, the 2020 development and step-out drilling campaign in the known mineralized zones, together with core drilling of higher-grade targets, has drilled over 10,500 meters and assayed more than 83 RC, HQ and PQ drill holes. For a deeper dive into some of the Cerro Caliche's gold veins and mineralized zones, I encourage you to view our Technical Presentation.  Commencing the second week of January until approximately April 2021, development and step-out drilling is scheduled to continue at the concession's shallow oxide gold mineralization zones, averaging just under 3,000 meters per month.  During this time, core drilling will also continue at the concession's higher-grade targets, averaging 1,200 meters per month.  For insight into the Company's short-term development plan, see our revised, internal Timeline to Production along with a Map of our priority drill targets.
Higher Grade Targets Potentially Within the Lower Boundaries of Future Open-Pit Mining
The higher-grade targets consist principally of quartz veins which we believe provided the 'plumbing' for the migration of gold-rich fluids to the shallow gold mineralization zones.  Despite being early days into the higher-grade target drilling campaign and delayed assays due to COVID-19, we have gained a deeper understanding of Cerro Caliche's geological structure and epithermal zonation.  Building an accurate epithermal model, specific to the area's geology, is critical to the development and refinement of higher-grade targets as the campaign proceeds.  Exploration suggests the boiling zone, and likely targeted higher-grade gold veins, is shallower than originally anticipated and the vein systems appear to have tilted approximately 20 degrees since formation.  What this means is that potentially the higher-grade targets are much closer to the surface and, in some cases, appears adjacent to the already identified shallow oxide gold mineralization zones.  This suggests the possibility of identifying higher-grade mineralization within the lower boundaries of future open pit mining.  Understandably, the potential for high-grade veins within a bulk mining setting could have a significant, positive impact on the project's economics.
Potentially a Blockbuster 2021
Based on drilling results to date, we anticipate material increases in both grade and quantity of resource, being confident that estimated resources will be upgraded from the inferred to indicated category.  As noted above, we remain on time and within budget in our development plans, including the completion of NI 43-101 compliant technical reports by April 2021.  When considering that less than 20% of the mapped gold mineralization zones at Cerro Caliche have been drilled and assayed, combined with potential for higher-grade gold targets at shallower depth and the conceptual fast-track program to begin producing gold by December 2021, I think you will agree that 2021 is shaping up to be an exceptional year for Sonoro and its shareholders.
In closing, I would like to convey how impressed I have been this year with the hard work and determination shown by everyone involved with Sonoro Gold.  It has truly been an honour to work with such a diverse and dedicated team, especially in such challenging times.  Our drilling crews have been on site working non-stop and diligently adhering to safety protocols to ensure everyone stays safe and healthy.  Management has adjusted to virtual meetings and online engagement with stakeholders, although we are all looking forward to returning to in-person meetings and travel.
From all of us at Sonoro Gold, thank you for your ongoing support and confidence in the Company.  We wish you and your loved ones a happy and healthy holiday season and we look forward to a prosperous 2021.
Kindest Regards,

                John M. Darch, Chairman.
                Sonoro Gold Corp.
Forward-Looking Statements Caution: This Chairman's report on Sonoro Gold Corp. contains certain "forward-looking statements" within the meaning of Canadian securities legislation, relating to, among other things, the potential results of an ongoing drilling program to test deep potential higher-grade gold exploration targets, the potential results of a shallow drilling program to expand Cerro Caliche's existing shallow inferred resource estimate, the potential to develop a Cerro Caliche open pit mine and establish a heap-leach production operation during 2021, a forecast that a proposed heap-leach gold production operation will be cash flow positive, the completion of a new independent NI 43-101 compliant PEA, by April 2021, and the possibility of securing a limited-recourse project debt financing to fund the proposed mine. Although the Company believes that such statements are reasonable based on current circumstances, it can give no assurance that such expectations will prove to be correct. Forward-looking statements are statements that are not historical facts; they are generally, but not always, identified by the words "expects," "plans," "anticipates," "believes," "intends," "estimates," "projects," "aims," "potential," "goal," "objective," "prospective," and similar expressions, or that events or conditions "will," "would," "may," "can," "could" or "should" occur, or are those statements, which, by their nature, refer to future events. The Company cautions that forward-looking statements are based on the beliefs, estimates and opinions of the Company's management on the date the statements are made and they involve a number of risks and uncertainties, including the risks that the Company will not be able to secure sufficient future financing necessary to fund all of its proposed exploration and development of its Cerro Caliche Project, or to fund its other project exploration and development business; future exploration results will be unfavourable and will not support the proposed plan to build a heap leach pilot operation or justify further exploration efforts; equipment failures, accidents, or external problems (e.g. civil unrest, public health emergencies) may materially increase the Company's business expenses or delay (or prevent altogether) the execution of the Company's business plans; and unanticipated changes in the legal, regulatory and permitting requirements for the Company's mineral exploration programs and development plans for its projects, at present, all of which are located in Mexico, may prevent the Company from carrying out some or all of its business plans. There can be no assurance that such statements will prove to be accurate, as actual results and future events could differ materially from those anticipated in such statements. Accordingly, readers should not place undue reliance on forward-looking statements. The Company disclaims any intention or obligation to update or revise any forward-looking statements, whether as a result of new information, future events or otherwise, except as required by law or the policies of the TSX Venture Exchange. Readers are encouraged to review the Company's complete public disclosure record on SEDAR at www.sedar.com for further information regarding the Company's business and the risks associated therewith.
This Chairman's report does not constitute or form a part of any offer or solicitation to purchase or subscribe for securities in the United States. The Company securities referred to herein have not been and will not be registered under the Securities Act of 1933, as amended (the "Securities Act"), or with any securities regulatory authority of any state or other jurisdiction in the United States, and may not be offered or sold, directly or indirectly, within the United States or to, or for the account or benefit of, U.S. persons, as such term is defined in Regulation S under the Securities Act ("Regulation S"), except pursuant to an exemption from or in a transaction not subject to the registration requirements of the Securities Act."
---
[1] See the NI 43-101 Technical Report on the Cerro Caliche Property, July 26, 2019, Strickland, D., Sim, R.C. prepared for Sonoro; comprised of an inferred resource of 201,000 AuEq ounces at a grade of 0.55 AuEq (0.495 g/t Au and 4.3 g/t Ag), available under Sonoro Gold's issuer profile at www.sedar.com.