Message from the Chairman
A Message from the Chairman of Sonoro Gold Corp.



February 13, 2023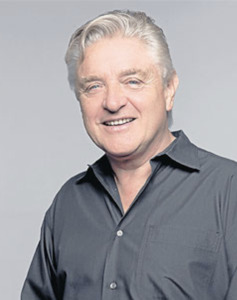 Dear Valued Shareholder,
On February 7, 2023, the Company announced an updated Mineral Resource Estimate (MRE), inclusive of the 7,200 meters of additional drilling completed in May 2022, for its flagship Cerro Caliche gold project in Sonora State, Mexico. Click here to read the press release or for just the Highlights, Click Here.
The MRE was prepared by SRK Consulting (U.S.) Inc. and will be detailed in an upcoming NI 43-101 Technical Report due to be filed on SEDAR by March 24, 2023. The economic potential of the resource to support our proposed heap-leap mine, as well as the optimum size of the initial operation, is currently being assessed and will be disclosed in a subsequent technical report expected to be filed by the end of the second quarter.
Due to SRK's classification guidelines, the updated MRE does not include Measured Resources but does confirm an estimated 19.9 million tonnes (Mt) of Indicated Mineral Resources at 0.44 grams of gold per tonne (g/t Au) containing 280,000 gold ounces and another 10.5 Mt of Inferred Mineral Resources at 0.42 g/t Au containing 140,000 gold ounces.
Compared with the previously filed MRE, the average grade of Indicated Resources increased from 0.41 g/t Au to 0.44 g/t Au and Inferred Resources almost doubled from 71,000 gold ounces to 140,000 gold ounces with the average grade also increasing from 0.40 g/t Au to 0.42 g/t Au.
Furthermore, and perhaps most importantly in my opinion, SRK noted favorably on the upside potential of the project with an additional 275,000 gold ounces potentially within the drilled areas of Cerro Caliche's mineralized gold zones. To date, we have drilled and assayed just over 30% of the known mineralized gold zones identified by surface mapping, sampling and targeted scout drilling.
As previously stated, we remain committed to our Business Plan to advance Cerro Caliche to production based on current drilling data, thereby funding future expansion and growth with minimal shareholder dilution.
SRK's confirmation of a potentially economic resource amenable to open-pit heap-leach mining is crucial to Sonoro Gold securing project funding. As an industry leader, SRK has extensive expertise across the mining lifecycle, including significant experience of Mexico's geology and mining sector.
I anticipate there will be more progress announced over the coming months as the Mexican federal permitting authority SEMARNAT completes its review of our Environmental Impact Statement (MIA) and we move towards securing the project's Change of Land Use (ETJ) permit. Under Mexican law, the MIA-ETJ permits are required for all mining construction and operation activities.
In a relatively short period of time, Cerro Caliche has transformed from early exploration to permitting and sourcing potential project financing despite the challenges of a global pandemic, volatile markets and fluctuating commodity prices. While I certainly understand, and indeed share, shareholders' frustration with unanticipated delays and a share performance that does not, in my opinion, reflect Sonoro's significant achievements or growth potential, I remain confident in the intrinsic value of Sonoro and the Cerro Caliche project.
In summary, we have a potentially economic resource that is strategically located in a mining friendly jurisdiction with the support of skilled labor and world-class infrastructure, being led by an outstanding team with the experience and proven expertise to take the project through to operations. In my opinion, Sonoro's current share price and valuation have yet to reflect Cerro Caliche's potential to generate cashflow and capital growth. As stated above, the updated MRE is based on just over 30% of Cerro Caliche's known mineralized gold zones.
For more information, click here to view our corporate presentation or click here for an interactive version. To read why Sonoro is distinctive in the junior mining sector, click here.
As always, please feel free to contact me directly with any comments or concerns.
Kindest Regards,

John M. Darch, Chairman
Sonoro Gold Corp.
Forward-Looking Statement Cautions:
This Chairman's massage may contain "forward-looking information" as defined in applicable Canadian securities legislation. All statements other than statements of historical fact, included in this release, including, without limitation, statements regarding the Cerro Caliche project, and future plans and objectives of the Company, constitute forward looking information that involve various risks and uncertainties, including statements regarding the amount of financing proposed to be raised, intended use of the financing proceeds, sufficiency of fund to complete certain project development steps, and outlook for the results of the contemplated drilling program. Although the Company believes that such statements are reasonable based on current circumstances, it can give no assurance that such expectations will prove to be correct. Forward-looking statements are statements that are not historical facts; they are generally, but not always, identified by the words "expects", "plans", "anticipates", "believes", "intends", "estimates", "projects", "aims", "potential", "goal", "objective", "prospective" and similar expressions, or that events or conditions "will", "would", "may", "can", "could" or "should" occur, or are those statements, which, by their nature, refer to future events. The Company cautions that forward-looking statements are based on the beliefs, estimates and opinions of the Company's management on the date the statements are made and they involve a number of risks and uncertainties, including the possibility of unfavorable exploration and test results, the lack of sufficient future financing to carry out exploration and development plans and unanticipated changes in the legal, regulatory and permitting requirements for the Company's exploration programs. There can be no assurance that such statements will prove to be accurate, as actual results and future events could differ materially from those anticipated in such statements. Accordingly, readers should not place undue reliance on forward-looking statements. The Company disclaims any intention or obligation to update or revise any forward-looking statements, whether as a result of new information, future events or otherwise, except as required by law or the policies of the TSX Venture Exchange. Readers are encouraged to review the Company's complete public disclosure record on SEDAR at www.sedar.com.
This message does not constitute or form a part of any offer or solicitation to purchase or subscribe for securities in the United States. The securities referred to herein have not been and will not be registered under the Securities Act of 1933, as amended (the "Securities Act"), or with any securities regulatory authority of any state or other jurisdiction in the United States, and may not be offered or sold, directly or indirectly, within the United States or to, or for the account or benefit of, U.S. persons, as such term is defined in Regulation S under the Securities Act ("Regulation S"), except pursuant to an exemption from or in a transaction not subject to the registration requirements of the Securities Act"
Neither the TSX Venture Exchange nor its Regulation Services Provider (as that term is defined in the policies of the TSX Venture Exchange) accept responsibility for the adequacy or accuracy of this message.