Message from the Chairman
A Message from the Chairman of Sonoro Gold Corp.



October 24, 2023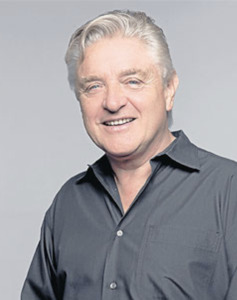 Dear Valued Shareholder,
On October 16, 2023, Sonoro filed a Preliminary Economic Assessment (PEA) on its flagship Cerro Caliche gold project located in Sonora, Mexico. The report outlines an initial nine-year open pit, heap leach mining operation producing an average 33,000 ounces of gold per annum.
Based on a gold price of USD $1,800 per ounce, the after-tax Net Present Value discounted at 5% (NPV5) is USD $47.7 million with a 45% after-tax Internal Rate of Return (IRR). A sensitivity analysis with gold at USD $2,000 per ounce estimates an after-tax NPV5 of USD $77.02 million with a 63% after-tax IRR.
Click here to read the PEA highlights from our news release and Click here to download the full report.
The PEA utilizes the updated Mineral Resource Estimate (MRE) filed in March 2023 and is based on a total of 55,360 meters of drilled data, including 498 drill holes and 17 trenches. Although only 30% of Cerro Caliche's known mineralized zones have been drilled and assayed to date, Company strategy is to bring Cerro Caliche into early production and fund resource expansion from cashflow.  
Cerro Caliche is currently in the permitting phase to commence mining operations and approval of the required environmental permit (MIA) is expected in due course. As discussed in my previous message of June 20, 2023, an upcoming infill drilling program will proceed alongside mine development, targeting multiple high-grade ore shoots at specific vein zones where prior drilling returned higher-grade gold intercepts within larger intervals of high-grade gold mineralization. Expanding gold mineralization is expected to enhance the overall economics of the project and extend the life of the proposed mine. 
Once in production, the Company will target resource expansion along the property's northwestern corridors where prior drilling confirmed gold-silver mineralized intervals. A recent surface sampling program included 608 samples with lengths of 1.0 to 2.0 meters with assays of up to 24.8 grams of gold per tonne. Click here to read our news release on potential resource expansion.
I believe Sonoro Gold is distinctive in the junior gold mining sector and has the essential components to build Sonoro into a successful gold producer. Company management has extensive expertise in developing mineral deposits and since acquiring Cerro Caliche in 2018, we have raised over CAD $20 million to conduct exploration programs, metallurgical testwork and environmental studies.
In addition to the Insiders' holding 25% of the issued shares, the Company maintains a strong, loyal international shareholder base across Canada, USA, Germany, and Switzerland. Despite challenging markets and third-party delays, we believe Cerro Caliche has exceptional potential and we remain committed to advancing the project to early production to finance ongoing resource expansion and Company growth to minimize shareholder dilution.
Sonoro's President and CEO, Kenneth MacLeod, is presenting at Red Cloud's 2023 Fall Mining Showcase on November 8th at 10:00AM (EST) at the Sheraton Centre Hotel in Toronto, ON. We invite our shareholders and all interested parties to join us. Click here for more information.
As always, you can contact me directly at john@sonorogold.com should you have any questions.
Kindest Regards,
John M. Darch, Chairman
Sonoro Gold Corp.
Forward-Looking Statement Cautions:
This Chairman's massage may contain "forward-looking information" as defined in applicable Canadian securities legislation. All statements other than statements of historical fact, included in this release, including, without limitation, statements regarding the Cerro Caliche project, and future plans and objectives of the Company, constitute forward looking information that involve various risks and uncertainties, including statements regarding the amount of financing proposed to be raised, intended use of the financing proceeds, sufficiency of fund to complete certain project development steps, and outlook for the results of the contemplated drilling program. Although the Company believes that such statements are reasonable based on current circumstances, it can give no assurance that such expectations will prove to be correct. Forward-looking statements are statements that are not historical facts; they are generally, but not always, identified by the words "expects", "plans", "anticipates", "believes", "intends", "estimates", "projects", "aims", "potential", "goal", "objective", "prospective" and similar expressions, or that events or conditions "will", "would", "may", "can", "could" or "should" occur, or are those statements, which, by their nature, refer to future events.  The Company cautions that forward-looking statements are based on the beliefs, estimates and opinions of the Company's management on the date the statements are made and they involve a number of risks and uncertainties, including the possibility of unfavorable exploration and test results, the lack of sufficient future financing to carry out exploration and development plans and unanticipated changes in the legal, regulatory and permitting requirements for the Company's exploration programs.  There can be no assurance that such statements will prove to be accurate, as actual results and future events could differ materially from those anticipated in such statements.  Accordingly, readers should not place undue reliance on forward-looking statements.  The Company disclaims any intention or obligation to update or revise any forward-looking statements, whether as a result of new information, future events or otherwise, except as required by law or the policies of the TSX Venture Exchange.  Readers are encouraged to review the Company's complete public disclosure record on SEDAR at www.sedar.com.
This message does not constitute or form a part of any offer or solicitation to purchase or subscribe for securities in the United States. The securities referred to herein have not been and will not be registered under the Securities Act of 1933, as amended (the "Securities Act"), or with any securities regulatory authority of any state or other jurisdiction in the United States, and may not be offered or sold, directly or indirectly, within the United States or to, or for the account or benefit of, U.S. persons, as such term is defined in Regulation S under the Securities Act ("Regulation S"), except pursuant to an exemption from or in a transaction not subject to the registration requirements of the Securities Act"
Neither the TSX Venture Exchange nor its Regulation Services Provider (as that term is defined in the policies of the TSX Venture Exchange) accept responsibility for the adequacy or accuracy of this message.