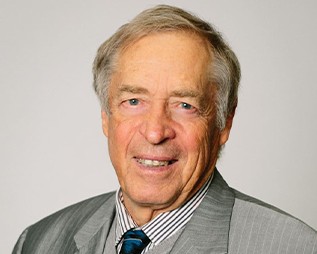 Melvin Allen Herdrick is a geologist and member of the SME-AIME professional mining organization with over 50 years' experience in mineral exploration and project development. Herdrick has extensive expertise in the discovery, exploration, and development of mineral deposits in Mexico and the US and has a strong background in evaluating the technical feasibility of mineral deposits with specific focus on gold, silver and copper.
Herdrick spent 30-years as consulting geologist to multiple mining exploration companies and operators including Kennecott Copper Corp., Sundance Mining Co., Morning Star Mining Co., and Great Basin Resources, Inc. In 1994, Herdrick was appointed chief geologist at Phelps Dodge, Mexico where he was responsible for project generation and exploration, including at the at the Morenci open pit copper mine in Arizona and the Tyrone open pit copper mine in New Mexico.
While at Phelps Dodge, Herdrick also lead the discovery and exploration programs on multiply projects including the La Florida-Barrigon and Piedras Verdes copper deposits in Mexico and served as the exploration geologist for the company in Peru, Guatemala and China. In 2006, Herdrick was appointed Vice-President, Geology at Pediment Gold Corp. where he led discovery and exploration programs on multiply gold, silver and copper sites in Mexico until the company was acquired by Argonaut Gold in 2011. While at Pediment, Herdrick lead the discovery of the two-million-ounce Los Planes deposit at the San Antonio gold project in Baja California Sur and identified one-million ounces of gold with significant silver at the closed La Colorado mine now back in operation.
In 2011, Herdrick joined Sonoro Gold Corp as Vice-President, Operations where is oversees the development and implementation of all exploration programs at company's mineral deposits. Herdrick led the surface and underground sampling program of the main mineralized shear vein at the Company's Chipriona property leading to its acquisition by Agnico Eagle Mines in 2016. More recently, Herdrick completed over 42,350 meters of drilling at the Company's flagship Cerro Caliche gold project in Sonora Mexico, identifying multiple clusters of northwest trending gold-dominant structures surrounded by parallel sheeted veinlets and stockwork veinlets.