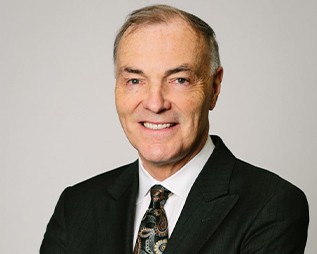 Kenneth MacLeod has over 40 years' experience in the management, financing, and corporate governance of development-stage companies in the natural resource sector. Training as a mechanical engineer, he spent the early years of his carrier as an independent engineering consultant engaged in the design and construction of industrial facilities related to mining, forestry, and petrochemicals.
After serving as an executive office for multiple  junior exploration companies, in 1994 MacLeod was appointed President and CEO of Kakanda Development Corp. Under his direction, Kakanda successfully secured over USD $12 million and developed operations in Canada, Myanmar and Democratic Republic of the Congo including the completion of a Feasibility Study on Kakanda project in Katanga Province.
Between 2001 and 2009, MacLeod served as President and CEO of Western GeoPower Corp. where he successfully secured over USD $130 million in equity and debt funding, managed the Meager Creek Geothermal Project near Pemberton, BC and developed of Company's geothermal resources at The Geysers geothermal field in Sonoma County, California which was acquired Ram Power in September 2009.
In 2009, MacLeod founded Pan Pacific Power, a private Canadian company to in October 2009 to acquire and develop geothermal energy projects in the Philippines. MacLeod expanded the Company to include the development of complementary hydroelectric projects and in 2014, the Company's Philippine subsidiaries were acquired by the Philippine conglomerate, San Miguel Corporation.
In 2014, MacLeod was appointed President and CEO at Sonoro Gold Corp. where he successfully negotiated the sale of the Chipriona gold/silver concession to Agnico Eagle Mines Limited and the acquisition of the San Marcial gold/silver exploration project as well as the Company's flagship Cerro Caliche gold project in Sonora Mexico.